List of 10 Foods High In Antioxidants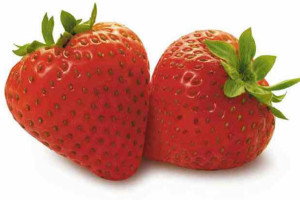 Prevent free radical damage by eating foods high in antioxidants
Antioxidant is one of the biggest buzzwords in the health and nutrition world today. Antioxidants aren't new; we just called them vitamins and minerals before.

But, regardless of what you call them, research has shown that eating lots of antioxidant foods is good for you. Here are ten antioxidant foods that everyone should have in their diet on a regular basis.
10 Foods High in Antioxidants
1. Small red beans
These are the red beans you would find in a traditional red beans and rice dish. They pack the biggest antioxidant punch of any food.
2. Blueberries
Blueberries pack quite a nutritional punch, too, ranking highest among fruits in the high antioxidant foods. Wild blueberries contain more antioxidants than cultivated ones, but either is a great choice.
3. Kidney Beans
These beans, traditional in chili, are also a great antioxidant food.
4. Pinto beans
Pinto beans rank fourth on the list, though any dried bean is a good choice in antioxidant foods.
5. Cranberry
Another powerful antioxidant fruit, cranberries are typically eaten just around the Thanksgiving and Christmas holidays. But, if you can incorporate them into your diet throughout the year, you'll get a great antioxidant boost.
Dried cranberries, for example, are great in salads. And, dried cranberries are sweeter than their fresh counterparts, making them easier to eat without adding a lot of sugar to them.
6. Artichoke Hearts
Artichoke hearts rank fifth in the list of antioxidant foods. You can sauté them as a side disk or use them to make artichoke dip.
7. Blackberry
Blackberries, native to the south, ripen in the summer. Like blueberries, the wild one have more antioxidants than cultivated ones, but either is a great nutritional choice.
8. Prunes
Prunes are simply dried plums, but the drying of this fruit concentrates the antioxidants, making them even more powerful. It also concentrates the sugar, which is why prunes taste so much sweeter than plums.
9. Raspberries
Another great berry makes the list. Raspberries, with their tart flavor, are a favorite for many dessert recipes. But, they're also great on top of pancakes or waffles for breakfast.
10. Strawberries
This summertime sweet treat is also very good for you. Strawberries rank number ten in the list of antioxidant foods.
Antioxidant foods are so important to our diets because, in addition to being loaded with nutrients like vitamin C and others, we've found that antioxidants can kill the free radicals that occur in our bodies as a result of our digestive processes.
These free radicals cause cell damage that leads to aging and serious illnesses when they are not kept under control.
Fruit and vegetables are always the best antioxidant foods
So, as you can see by the list, we all need to up our intake of beans and berries! If you can increase your consumption of all the beans, berries and other great fruits and vegetables on this list of high antioxidant foods, you'll be getting lots of great nutrients in your diet, and you'll be helping your body live longer and stay healthier in the process.