10 Fruits That Contain The Highest Amounts of Antioxidants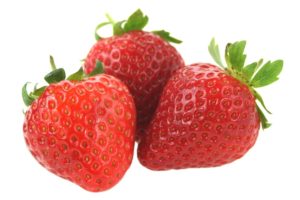 When it comes to your good health, there are a number of foods that you can consume which helps fight disease and protects the body in general. One type of protection that you should look for are foods that are loaded with antioxidants. They offer a number of great health benefits that will serve you well in boosting your health.
What are Antioxidants?
An antioxidant is a molecule that prevents oxidation from occurring in other molecules. The oxidation process is basically a chemical reaction that leads to the formation of free radicals. When left unchecked, free radicals will damage cells and cause premature aging to occur. By halting the process, antioxidants prevent free radicals from being formed.
It should be noted that industrial antioxidants have uses in the commercial world that include the preservation of food and cosmetics. Plus, they can actually inhibit the deterioration of products such as gasoline and rubber. However, the type of antioxidants that are found naturally in foods provides definite health benefits.
How Antioxidants Improve Your Health
The primary effect of antioxidants is the inhibition of the formation of free radicals. By preventing free radicals from forming, the body is better able to fight off the effects of premature aging. This means that the skin, hair, and nails in particular stay more youthful and stronger as a result.
However, there are other benefits from the consumption of antioxidants that includes detoxifying the body and providing valuable nutrients that help improve the overall function of the body.
There has been a lot of research done on the relationship of antioxidants and how they may prevent certain forms of cancer from attacking the body. While the research indicates that antioxidants do not cure cancer or stop tumors from growing, it does appear that antioxidants do help prevent the initial formation of cancerous cells that are caused by the damage free radicals do to the body.
The 10 Fruits that Contain the Highest Level of Antioxidants
There are a number of fruits that provide plenty of antioxidants to the body. However, there are ten that provide more than the rest. By incorporating one or more into your daily diet, your body can greatly benefit from the results.
1) Blackberries
A fruit that offers a very high level of antioxidants, blackberries contain Vitamin C, fiber, and elegiac acid which can be most helpful in preventing certain types of cancer from forming. Just putting a few blackberries in your cereal every morning is enough to provide plenty of antioxidants for your day.
2) Blueberries
If there is a fruit that is best known for its contents of antioxidants, it is probably blueberries. This particular fruit offers a number of benefits starting with balancing out blood sugar levels which are helpful to those who are combating Type 2 Diabetes. In fact, just a handful of raw blueberries each day can help fight off a number of diseases and even stop the development of certain forms of cancer before they can take hold.
3) Cranberries
A superfood that bolsters your immune system, cranberries are arguably best known for treating urinary tract infections and preventing kidney stones from forming. However, the levels of phenols in cranberries also means that they are very effective in fighting heart disease. Phenols are antioxidants that are well known for fighting many types of diseases which makes them the perfect superfood.
4) Goji Berries
Perhaps not as well-known as many of the other berries available, but it is one that contains a considerable amount of antioxidants, goji berries are quickly becoming popular in the US and Europe. Goji Berries provide enough antioxidants to help detoxify the body as well as fight the free radicals which cause premature aging of the skin, hair, and nails.
5) Oranges
Needless to say, most people know that oranges are loaded with Vitamin C which is a very potent antioxidant. In addition to fighting free radicals, oranges are very well known for helping lower the risk of arthritis. In addition to oranges, peaches, mangos, and watermelon offers the same mixture of antioxidants for healthy living.
6) Plums
This is another superfood that is loaded with antioxidants and makes for a great snack food. Plus, dried plums actually offer more antioxidants than fresh ones which means that you can mix them with nuts and other natural snacks for the perfect trail mix.
7) Prunes
This particular fruit is very high in antioxidants and provides an excellent source of vitamins. In addition, the antioxidants found in prunes offer protection for the formation of certain types of cancers. A quarter-cup of prunes or four prunes each day provides the body with plenty of antioxidants, Vitamin K, and potassium. This makes prunes an excellent choice for boosting the levels of antioxidants in the body.
8) Raisins
Although raisins come from grapes, they actually offer a higher amount of antioxidants. Raisins are the perfect snack food and just a small amount every day provides plenty of protection from certain forms of cancer as well as fighting the free radicals in the body.
9) Raspberries
Another fruit that is loaded with antioxidants is also the perfect food to help you lose the excess fat. Raspberries are very good for your cardiovascular health as they are a "superfood" that is highly recommended by dieticians. For those who are looking to improve their cardiovascular health in particular, raspberries are an excellent choice.
10) Strawberries
Another member of the berry family that offers plenty of antioxidants, strawberries can also help maintain good eye health as well as suppler skin. The boost in antioxidant levels is such that some researchers believe it can help prevent or lessen the seriousness of chronic disease.
In addition, strawberries contain plenty of flavonoids that also offer plenty of antioxidants that help lower the risk of diabetes, dementia, heart disease, and certain forms of cancer.
Choosing one or more of these fruits to eat each day is not only tasty, but will provide you with the antioxidants needed to help fight the premature aging process and even protect against certain diseases.